EDITED to add: these much be magic jammies. DieselBaby wore them last night and slept until 7:15am! I can't remember the last time he slept this late. He normally wakes up between 5:30-6:00.
______________________________________
DieselBaby needs new pajamas. All his PJs are from before we moved (read almost a year ago). He is a blanket kicker, so this winter, I want him to wear long pants to keep his legs warm.
Enter super cute, super soft train fabric. I modeled the pants after the
previous ones
I made him. Only this time, I used a "pattern"...well, at least some forethought.
I haven't decided if I'm going to hem them or leave them long. If the legs are long, then I can tuck them in his sock. This
might
keep the legs down and his legs warm. But I don't want him to trip on them when he's walking.
Since I had some material left from my 1/2 meter, I decided to make a shirt.
There wasn't that much material left, so I added the gray band on the bottom. (same material from
this skirt/recycled top
. I have a ton of material due to a mistake in converting yards to meters + over estimating so I would have enough = TONS of fabric).



COST: $5.50



** didn't realize till I was cropping the photos that DieselBaby had used the camera and put little smudgy fingerprints all over the lens...hence the fuzzy nature of the pics.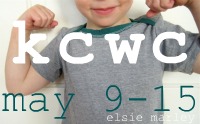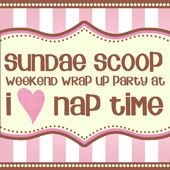 Linked in at:
Thirty Hand Made Days